Water Based
Our Eco-Friendly waterbased inks soak into the fabric to create a soft natural feeling print.
Quick Turnaround
Our fast turnaround times mean that you no longer have to hold large amounts of inventory.
No Color Limit
You can print any image using the DTG process for the same price.
Direct to Garment Design Examples
From the beginning, our service was built with the customer in mind so that your ordering experience will be as easy and effortless as possible! Our online design studio makes it easy for you to customize apparel for your business, school, nonprofit organization, family reunion, and more!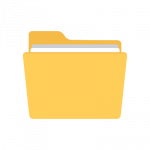 Step 1:
Every order receives a professional design review from our team of graphic artists and digital printing experts. We work diligently with you to see your finished product. To start, we ask for the highest resolution image you currently have. The higher the image resolution, the better!
Step 2:
Our designers are happy to work with any image you provide even if it takes a bit of polishing. We have mastered the art of transforming designs into masterpieces. For businesses, check with your web developer or marketing team to provide you with any raw logo image file.
Step 3:
If you're placing a new order for five or more pieces, we'll send you a digital copy of this updated work (a proof, for short) and ask that you approve it before printing begins. If you're placing a re-order of any quantity or a new order for 4 pieces or fewer, we won't send a proof unless the design is especially complex, or you request a proof during checkout.
Step 4:
When it comes to printing, pixels matter. Pixels are the smallest measurable point in a photo, and together, hundreds of thousands of them (sometimes millions) combine together to make the image you see. Think of mosaic artwork: The greater number of pieces within a canvas, the more detailed and apparent the image will look.