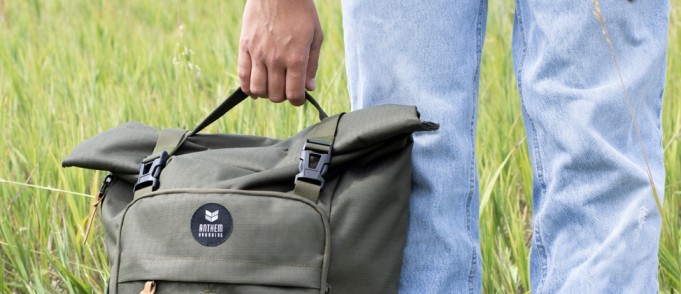 Embroidered Backpacks
If you are looking for a quality item to giveaway as a promo item to market your business, then why not consider embroidered backpacks? People love to receive free stuff, and what's better is free stuff that is actually useful in their daily lives. At Ninja Stitch in Los Angeles, our customers can experience high quality embroidery for their promotional backpacks. Our team of ninjas are here to help you with your design ideas, finding the right backpacks, and getting your logo onto those backpacks just how you want it to appear! In this article by Ninja Stitch, we share some information about a few of the benefits of embroidered backpacks for business.
Click here to learn more about your embroidery process at Ninja Stitch in Los Angeles.
Custom embroidered backpacks are useful
A backpack can check off all the boxes for utility and versatility for someone's daily life. Do you go to the gym? Do you go on bike rides? Do you goto the beach? A backpack can handle it all. Now slap your company log on a backpack and hand them out as promotional items and you are sending out walking billboards.
Backpacks get used everyday
Most backpacks get used almost every day. At a minimum, a backpack gets used a few days a week. It quickly becomes a staple in an employee, student, or athlete's routine. People move into backpacks the same way they move into purses, by keeping everyday essentials in their pockets like gum, cash, snacks, phone chargers, and spare pens.
Embroidered backpacks make great gifts
Embroidered backpacks make great, easy team gifts. Between different colors, styles, and sizes, custom apparel as holiday gifts can be tricky. If someone gets a custom polo shirt that's the wrong size, style, or color for them, in all likelihood, they won't wear it. With a backpack, those problems are eliminated. It's a one-size-fits-all, and it's something most people are familiar with and already use.
If you are wanting to learn more about how embroidered backpacks can benefit your business, or if you want to learn more about how you can have embroidered backpacks made at Ninja Stitch, then we encourage you to get in touch with our team of ninjas today. Click here to find our contact information or speak with a representative.