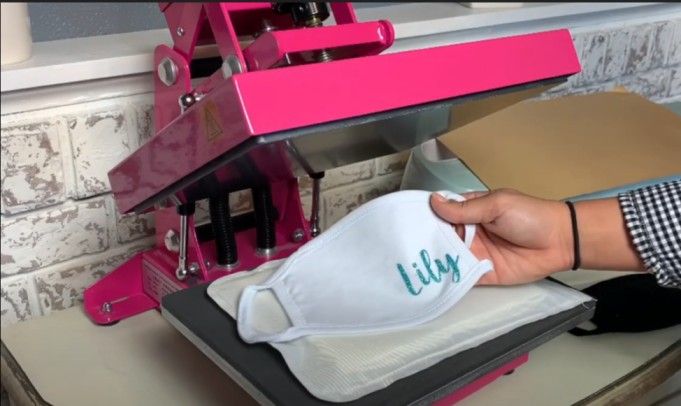 Heat Press Masks
Face masks have become part of the new normal as the world currently battles the COVID-19 pandemic. And now with the recommendation from the CDC that everyone should wear a cloth mask out in public, they've become a necessity. The transition to face masks becoming a fashion accessory is only a natural progression from here. At Ninja Stitch in Los Angeles, our customers can have heat pressed face masks made with their designs and company logos on them. Perfect for giveaways, promotional items, or to outfit your staff with, our heat pressed face masks are top quality! In this article by Ninja Stitch, we share some information about heat pressed face masks.
Click here to learn more about our process at Ninja Stitch in Los Angeles.
A heat press for face masks creates ample usability
One great benefit of having a heat press in your printing shop is that everyone can use it, regardless of whether or not they have experience using one in the past. It's an easy to use tool that takes up very little space. On top of that, the best heat presses are designed with mass production in mind. When you buy your custom face masks in bulk at Ninja Stitch, our team of ninjas are capable of mass producing them for you!
Heat pressed masks allow for customization
Heat presses are able to integrate with many different types of techniques. They're a great resource for ink printing, in which the user will inject different colors into the fabric. Our team of ninjas at Ninja Stitch are able to get your designs onto your face masks in the exact orientation that you want.
Heat pressed masks can be made quickly
When a printing shop has a heat press, they are capable of printing custom face masks very quickly. When our customers come to us with a large bulk order of custom face masks, we make it our mission to complete the order as quickly and accurately as possible, and the heat press machine allows us to achieve this!
If you are wanting to learn more about how heat pressed face masks can benefit your business, or if you want to learn more about how you can have heat pressed face masks made at Ninja Stitch, then we encourage you to get in touch with our team of ninjas today. Click here to find our contact information or speak with a representative.