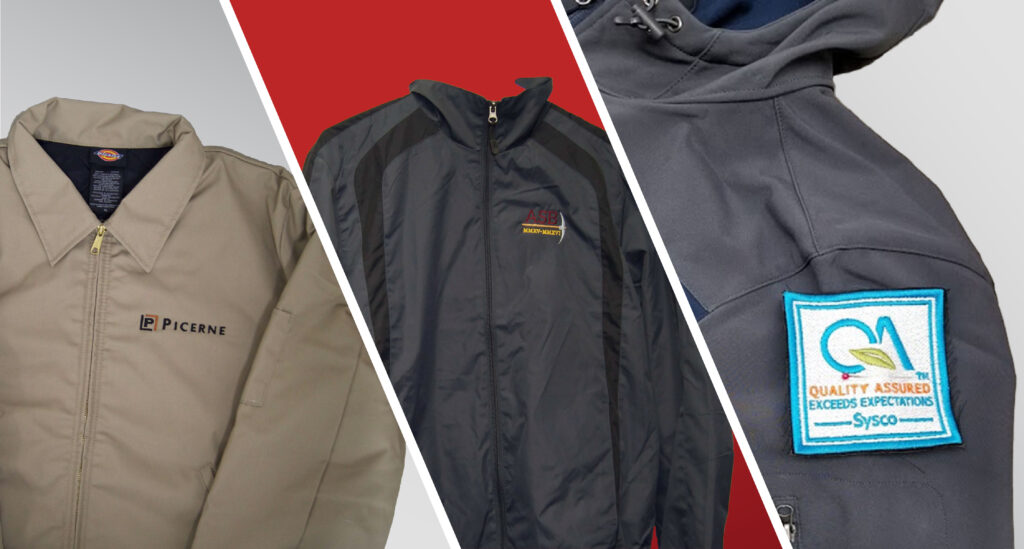 Father's Day is a special occasion to honor and appreciate the incredible dads in our lives. Finding the perfect gift that captures their unique personalities and interests can be a challenging task. This year, why not consider a heartfelt and personalized embroidery gift? Embroidery adds a touch of elegance and thoughtfulness, transforming ordinary items into cherished keepsakes. In this blog post, we'll explore some of the best embroidery gift ideas that will make this Father's Day truly memorable.
Monogrammed Dress Shirt: For the sophisticated and style-conscious dad, a monogrammed dress shirt is an excellent choice. Whether it's a classic button-down or a crisp white formal shirt, embroidering his initials or a meaningful symbol on the cuff or chest pocket adds a personalized touch that he will appreciate. Choose a thread color that complements the shirt and select an elegant font for a polished and timeless look.
Personalized Handkerchiefs: Handkerchiefs are not only practical but also sentimental gifts that can be used and treasured for years to come. Embroider a heartfelt message, your dad's initials, or a family emblem on a set of high-quality handkerchiefs. Opt for soft, durable fabrics like cotton or linen, and consider adding a touch of color to make them truly special.
Customized Apron: If your dad enjoys spending time in the kitchen or is a master of the grill, a customized apron is a fantastic embroidery gift idea. Choose a durable and stain-resistant fabric, such as canvas or denim, and embroider his name or a witty phrase related to his cooking skills. This practical and personalized gift will remind him of your love and appreciation every time he dons the apron.
Embroidered Sports Memorabilia: For sports-loving dads, an embroidered sports-related gift is sure to be a winner. Consider embroidering his favorite team's logo or his name on a cap, a golf towel, or a sports bag. The embroidery will add a touch of sophistication and make these items stand out from the rest. It's an excellent way for your dad to showcase his team spirit wherever he goes.
Personalized Photo Frame: Capture precious memories in a customized photo frame adorned with an embroidered design. Choose a frame that complements your dad's style, and embroider a heartfelt message, a significant date, or a simple "Happy Father's Day" on the fabric mat surrounding the photo. This thoughtful gift will remind your dad of cherished moments shared together and bring a smile to his face.
This Father's Day, go beyond traditional gifts and surprise your dad with a unique and personalized embroidery gift. Whether it's a monogrammed dress shirt, a set of personalized handkerchiefs, a customized apron, sports memorabilia, or a personalized photo frame, the thought and effort put into selecting and embroidering the gift will make it all the more meaningful. Celebrate your dad's love, guidance, and support with a heartfelt embroidery gift that he'll cherish for years to come.