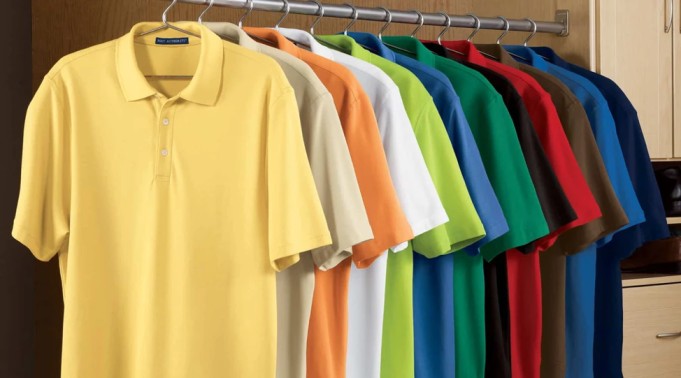 Embroidered Polos
If you are looking to design an employee uniform, you should consider creating embroidered polo shirts. Having your workers decked out in customer-embroidered shirts is a great way to separate your brand and keep everyone on your staff looking stylish. Additionally, if you are just looking for a way to personalize a polo shirt that you have, then consider embroidery today! At Ninja Stitch in Los Angeles, our team of ninjas is here to help you with your design ideas for embroidered polos. From the design to choosing the right polo to print the final product, at Ninja Stitch, we've got you covered! In this article, we share some information about why you should consider embroidered polos for your business. 
Click here to learn more about our process at Ninja Stitch in Los Angeles. 
Create a culture with your staff
These shirts might also be indicative of your company's overall culture. You can work to customize your polo shirts so they are entirely in line with your company's ideals and goals. These shirts can be as straightforward or as creative as you want them to be. Our team of ninjas at Ninja Stitch is here to help you every step of the way! 
Create embroidered polos for branding 
The branding that is possible through custom embroidered polos is one of its biggest perks. These shirts are a great way to get your name out there. This is usually accomplished through an embroidered logo that is unique to your business. You can place your logo in almost any orientation on your polo shirts. 
Create embroidered shirts to create uniformity with your staff
What does creating custom polos do for your company? It gives your employees a sense of uniformity. This uniformity serves as a subconscious cue that everyone who works together is on the same page and strives towards the same goals. You can actually experience higher productivity with your staff when they are feeling confident and professional wearing embroidered polos.
If you are wanting to learn more about how embroidered polos can benefit your business, or if you want to learn more about how you can have embroidered polos made at Ninja Stitch, then we encourage you to get in touch with our team of ninjas today. Click here to find our contact information or speak with a representative.